In 1987 when the YMCA Charity Run began, such events were not so common. However, a lot of teams participated in this program. Since then, for 30 years, we have been able to implement this event every year. The number of runners has totaled 11,226. The total number of teams to date is 1,866. The total amount of donations has been over 180 million yen. The YMCA expresses its very warm gratitude to all sponsors, volunteers and other supporters for raising this event and making possible the activities for challenged children.

Mr. Shunichi Kawai is a supporter of the 30th TOKYO YMCA International Charity Run as an ambassador.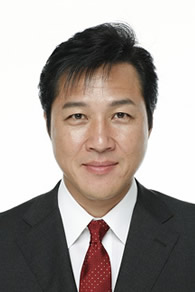 Profile Kawai
Made his Olympic debut in Los Angeles (1984), where he attracted people's attention as "a prince in the world of volleyball". Took part in the Seoul Olympics in 1988, and captained the national volleyball team in the following year. The president of Japan Beach Volleyball Federation. The advisor of the Strengthening Project Division of Japan Volleyball Association. Has career as a TV personality.